We all purchase pre-owned cars, clothes, and books — so why not consider pre-owned furniture?
As a shopper, there's a lot to like about it in terms of quality, uniqueness, and yes, price.
Consignment furniture buying and selling has become an increasingly popular way for people to buy nice, affordable pieces and a good route for others to get rid of furniture that they no longer want or need.
Take Larivia Moore, a schoolteacher who has pretty much outfitted her entire home from consignment stores. "I've saved quite a bit of money by buying this way," she says.
Her best buy was a dining room set that she estimates originally cost several thousand dollars. She got it for $700. "I was in the market for a table but I was in no hurry. I look for quality and it has to strike me and this did."
Not only is the quality superior in most cases, but there is also the thrill of the hunt, says Judy Hall, another convinced consignment shopper. "You never know what you will find in a consignment store," she says.
Consignment is a "win-win-win situation" for buyers, sellers, and enterprising retailers such as herself, says Barbara Speight, who owns Clearing House Consignment Interiors, a Nashville consignment shop.
For buyers, consignment is great for anyone with a first home, a dormitory room, or apartment to furnish or for people who simply want to add unusual one-of-a-kind pieces to their home mix.
If you're searching for something in particular, many of the stores have "wish lists" where you can register what you are looking for. If it comes in they will call you.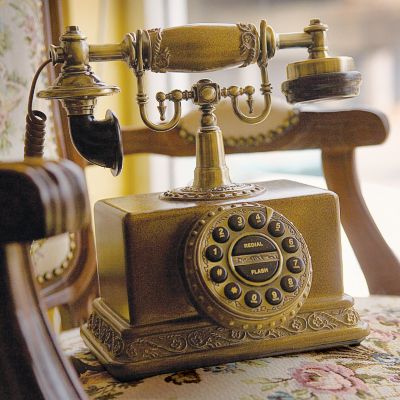 For sellers, the consignor gets anywhere from 40-60 percent of the selling price, which is a profitable way to de-clutter or shed unwanted items.
"We like to think of it as recycling with an attitude,'' says Speight, who says many of her customers are looking for value and good quality. In this era of "faux" everything, consignment shoppers can still find solid wood, well-constructed furniture at affordable, realistic prices, as well as decorative accessories.
Moore's advice to other savvy shoppers who would consider consignment furniture stores: look for quality, hold out for what you really want, and shop often because merchandise changes almost daily.
"If you see something you really want, don't wait, because it may not be there when you go back,'' she says. "I've seen things there one day and then when I go back a couple of days later, (the merchandise) will be totally different."
It also never hurts to offer less than the written price, she advises, just in case there is room for negotiation.
Mary Hance writes a money-saving column for The Tennessean newspaper in Nashville, TN.