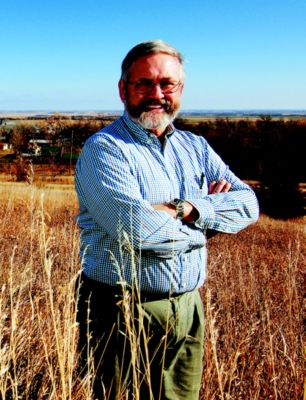 Dr. Thomas Dean grew up on a farm outside Wessington Springs, SD, a town of about 1,000 people where the broad prairies of the Great Plains meet the cornfields and wheatfields of the Midwest.
His roots run deep in this town. Great-grandfathers on both sides of his family homesteaded there. The farm where he was raised has been in his family for 100 years.
But his connections to the town today run even deeper.
Dean, 60, left his hometown to go to college and learn a bit about the world, but he returned in 1978 to be a hometown doctor, where his patients are also his neighbors.
"I was always attracted to the more personal nature of small-town practice," Dean says, "and I always felt there was a real advantage of practicing in an area where you had some sense of what the community was all about."
And besides, Wessington Springs was home.
Small towns often struggle to find doctors. Most doctors just out of medical school are attracted to bigger cities where the facilities are fancier, life is faster, and paychecks are bigger.
Dean, however, preferred practicing in small communities. It's easier to make an impact, he says. It's also good medicine, Dean says, if your patients are more than just folders in a file drawer.
"It's really helpful to have a sense of where people are coming from, what their backgrounds are, what their value systems are, and what kind of challenges they're facing in life," he says. "Obviously, we don't know all of that, but it's easier to have some sense of that when you're living in a small community."
Dean left home for college in 1963, followed by medical school and a fellowship to study the emerging field of family medicine in England.
As an intern, he met his wife, Kathy, a delivery room nurse preparing to study midwifery.
They signed up with the National Health Service Corps, a federal program aimed to help areas — both urban and rural — where doctors are scarce and access to health care is limited. They spent three years in southeast Kentucky and when the program expanded to include an emerging clinic in Wessington Springs, Dean used it as his ticket home. Kathy joined him to work as a midwife.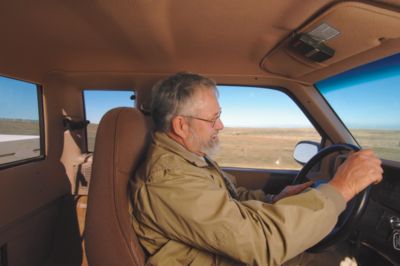 At the time, Dean's uncle was the only doctor in town, but Wessington Springs was joining with two nearby communities to create a clinic that could serve more people and attract more doctors.
Today, Dean is senior physician for Horizon Health Care, a network of 10 clinics in small towns throughout east, central, and western South Dakota that uses a sliding fee to serve low-income patients.
"We see everybody," Dean says, "whether they have any money or not."
DEPENDING ON HIM
Health care is a challenge everywhere, but it can be especially challenging in rural communities where doctors are few and specialists may be hours away.
Dean knows these problems well. From Wessington Springs, the nearest large town is 50 miles away. Sioux Falls is 120 miles. "You can't just find a cardiologist or a rheumatologist in the hallway," he says. "If you get a patient with really acute problems, we're the ones that they have to deal with, at least initially."
His work has led to a wider interest in rural health issues. From 1990-91, he was president of the National Rural Health Association, a group dedicated to improving health care for rural Americans.
In Washington, Dean meets with legislators and policymakers to address the problems facing rural doctors and the communities that depend on them. Back home, he treats the patients who might have no access to medical attention at all if not for him.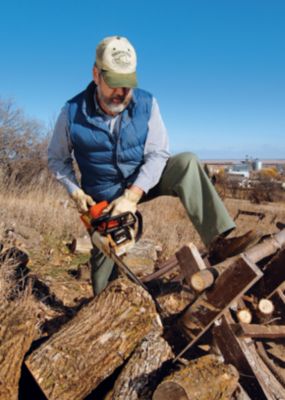 "The future of rural health care is dependent on people like Dr. Dean," says Alan Morgan, the rural health association's CEO.
That's especially true for the elderly, who depend on small-town doctors to be able to stay at home.
Indeed, most of Morgan's patients are either low-income, elderly, or both. He treats everything from farm accidents to cancer, but as his patients age, they face ailments such as arthritis, diabetes, and hypertension. He sees them in his office as a doctor. He sees them on the street as a neighbor.
"You're in day-to-day contact with your patients," he says.
Like him, his three children have traveled far from home. One designs websites in Arizona. One is in medical school at the University of South Dakota after three years with the Peace Corps in Ecuador. One teaches at an international school in Bangladesh.
And like him, all three are considering settling in the place they grew up.
"My family has a lot of ties in this community," Dean says.
And the community has lots of ties to its hometown doctor.
David Frey writes in Carbondale, CO.