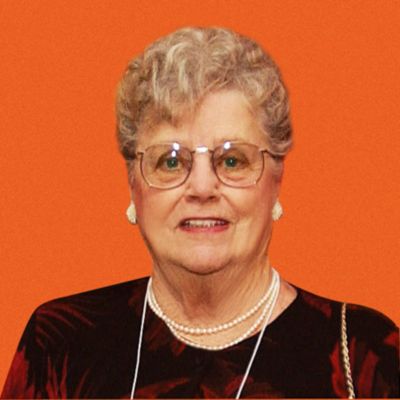 As Charles E. Schmidt's small replacement parts catalog company, launched in 1938 to serve America's farmers, grew into the nation's top farm and ranch retailer, Kay Walker enjoyed a front-row seat to a remarkable success story.
Walker, Tractor Supply's first executive secretary, is part of the new book, Work Hard. Have Fun. Make Money. The Tractor Supply Story, by Nelson Eddy, which chronicles the extraordinary people who built the company.
Walker, a 42-year veteran of Tractor Supply, retired to Arizona, but remains a stockholder and steadfast fan.
Walker, then Kay Tracy, joined Tractor Supply's Chicago office in 1941, three years after its founding, and stayed until 1983.
"We had a family feeling; everything was shared," Walker recalls. "If I had a problem, it was their problem. If they had a problem, it was my problem."
Those familial ties were proven early on. When her husband enlisted in the service and went to Texas for pilot training, Walker left to be near him.
Still, she conducted groundbreaking work for Tractor Supply by collecting names of tractor owners across Texas to compile a mailing list. Actual stores soon would follow, and Texas remains a critical part of the company's success.
When Walker's husband was killed in the war in 1943, Schmidt convinced her to return to Chicago as his executive secretary.
It was the right decision, both personally and professionally. Besides enjoying a long career, in 2000 she married Wes Walker, one of Schmidt's early partners and a past vice chairman.
Emotional connections weren't limited to employees; they also were established early on with customers, she says. After all, the critical parts Tractor Supply was providing were vital to customers' livelihoods.
"I think
[Schmidt]
was very loyal and passionate with his people, which we are today, and he was very focused on the customer," he says.
Indeed, on more than one occasion, Tractor Supply shipped the needed part despite unsigned checks or insufficient payment.
Joe Scarlett, former chairman and CEO of Tractor Supply, never got to meet Schmidt, but the history book project has given him an opportunity to reflect on their similar management styles. "I think he was very loyal and passionate with his people, which we are today, and he was very focused on the customer," he says.
That connection and loyalty went both ways, Walker says. Customer orders frequently included notes about family stories — notes that were saved, treasured, and featured in the book.
"My memories of Tractor Supply Company are … priceless," she says. "I'm happy that they are successful. When I see a Tractor Supply Co. sign, I get real excited."
Indeed, with the retailer's continuing expansion, stores are opening all over, including one near Walker's family.
"I just came back from Winder, Ga., where my niece and her husband live and they were all very thrilled Tractor was coming to Winder because," she says, "it was 'Aunt Kay's company.'"
Doug Hagge is a Minneapolis-based freelance writer.