Jeff Schmidt has had a few farm hands in the years since he's run his family's dairy farm, but one in particular amazed him — his teenaged daughter, Nicole.
Nicole filled in on the family's 400-acre Wisconsin dairy farm when Jeff's father, Louie, had health problems that forced him to take time off.
"She'd get up and milk at 4 a.m. and then she'd come home from school and milk cows again — and she still carried a 4.0 (grade point average)," says Jeff, the amazement still in his voice.
Jeff's mother, Jackie, wasn't so surprised. "She steps up when she's needed," she says of her granddaughter. "They're all good workers."
Indeed, when Nicole Schmidt and her family embrace something, they go full tilt, whether it's running a successful dairy operation, school, or extracurricular activities.
Choir, band, Future Business Leaders of America, National Honor Society — Nicole participated in them all and she graduated as her class valedictorian.
But it's been her participation in The National FFA Organization, formerly known as Future Farmers of America, that's mostly guided her career path, given her self-confidence, and allowed her to travel her state meeting countless friends.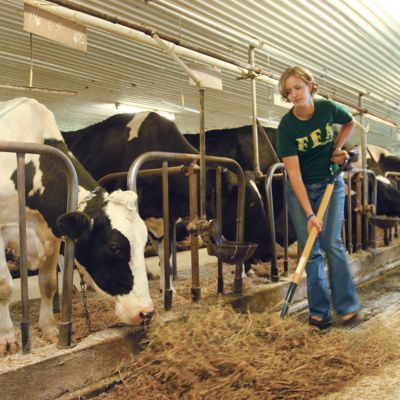 For you see, Nicole is more than a member of FFA; she held the top position in Wisconsin, as State FFA President, for a year until this past June when her term expired.
Like her grandmother says, Nicole steps up.
SEEING THE OPPORTUNITIES
Nicole is majoring in dairy science and agricultural business at the University of Wisconsin, a career path that offers numerous opportunities, particularly in a state known as "America's Dairyland," where 1.6 million dairy cows are milked daily, which produces 2.1 billion pounds of cheese annually.
"There are lots of services that dairy producers need — nutrition, artificial insemination, evaluation," Nicole says.
"I would love to work with producers to see what they have in their facility and see how they could improve it and what they need," she says.
But college plans changed slightly when she was elected state president. Her freshman courses were taken online as she spent a busy year promoting FFA, attending leadership workshops, and visiting a good many of Wisconsin's 250 local FFA chapters.
"I'm pretty familiar with the state — but only if they have an FFA chapter there," she says with a laugh.
Indeed, her car's odometer tells the story — 30,000 miles racked up during Nicole's one-year presidency.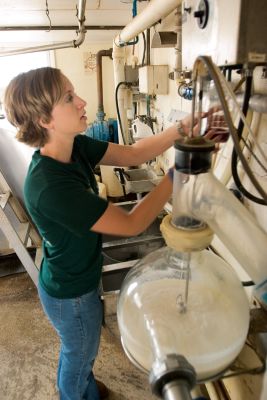 That journey began back in the eighth grade, when Nicole first joined FFA, continuing a family tradition. "My dad and my grandpa were both in it, and my uncle, who was only three years older than me, was chapter vice president," she says. "That was exciting to me that he was vice president."
She became very active in FFA, serving, like her uncle, as her local chapter's vice president. She also held office as Wisconsin State FFA vice president before her fellow state officers gave her the honor of electing her president.
Like her family before her, Nicole learned about agriculture through both classroom and hands-on experience, and she credits FFA for opening her eyes to the opportunities in agriculture that extend beyond raising crops.
FFA's emphasis remains on agriculture, but it has adjusted its reach and direction over the years, says Kristy Meyer, communications specialist with FFA's national headquarters in Indianapolis.
"It's not as much focused on production agriculture anymore; it's focused on agriscience and agribusiness," Meyer says. Agriscience combines science and agriculture, agribusiness blends business and agriculture.
"In the past, FFA was associated with rural farms, and now we're reaching out to urban settings with aquaculture and agriscience," she says. Members can now consider careers in horticulture or biotechnology, she says.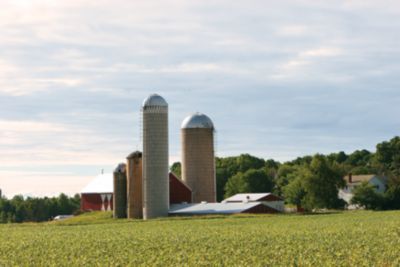 And FFA, once a boys-only club, numbers nearly as many girls and young women. About 38 percent of FFA members are girls and they, as Nicole did, hold more than 50 percent of the state leadership positions.
FAMILY TRADITION
Despite growing up in the dairy state surrounded by barns, silos, and pastures dotted with dairy cows, Nicole was planning a future in accounting, not agriculture.
But encouragement from a sales representative visiting their 85-cow dairy farm prompted Nicole to consider sticking with her agricultural roots.
"We talked about weather and what it does to a herd," she recalls. That simple conversation opened her eyes to opportunities in agriscience.
She wouldn't, after all, have to start from the ground up. "I do have all this background knowledge," she says. Not to mention a family history steeped in agriculture.
FFA QUICK FACTS:
FFA was organized nationally in 1928 in Kansas City, Mo.
Its motto is, "Learning to Do; Doing to Learn; Earning to Live; Living to Serve."
Nearly 477,000 members are active in more than 7,200 chapters across all 50 states, as well as Puerto Rico and the Virgin Islands.
Its name was changed in 1988 from Future Farmers of America to the National FFA Organization to reflect expanded agricultural opportunities in addition to production farming.
Prominent former FFA members:
Jimmy Carter, former U.S. president, Plains, GA.
Bo Jackson, Heisman Trophy winner at Auburn University; former professional football and baseball player, McAdory, AL
Janice C. Eberly, professor of finance, Northwestern University (Evanston, IL), first female to serve as national FFA president, 1982-83.
Baxter Black, cowboy poet, syndicated columnist, and radio commentator, former FFA chapter president, Las Cruces, NM.
Schmidt Farms has been in Nicole's family since 1879 when her great-great grandparents homesteaded the original 120 acres, and it's been a working farm ever since. Both sides of her family go way back in Gresham, a rural town of 500 about 50 miles northwest of Green Bay.
Nicole's younger siblings — sister, Kayla, 16, and brother, Dylan, 11 — also have embraced their farming roots. Kayla is an officer in the local FFA chapter and Dylan, who plans to join FFA when he's old enough, plans to be a farmer like his father and grandfather before him.
Perhaps FFA will guide them as it has their sister. FFA has given her confidence, leadership skills, and the courage to take risks and try new things, Nicole says.
Those who love her most have noticed Nicole's personal growth. "I've seen a lot of changes. She's much more confident, she's more outgoing, and she's matured a lot," says Nicole's mother, Holly. "She's become very goal-oriented. She sets her mind to something and she does it."
Nicole is now a full-time sophomore at the University of Wisconsin in Madison, learning among her peers rather than alone before a computer, studying agronomy rather than accounting.
She has her family, a farm sales rep, and FFA to thank for that.
"If I had not been raised on a farm, I wouldn't have been exposed to it," she says, "and I wouldn't have chosen it as my future."
Carol Davis is editor ofOut Here.