At Wellness®, we do whatever it takes to create the healthiest foods for the pets that depend on us. That's why our diverse team of animal lovers, nutritionists and vets has only one mission: to help you provide your pet a healthy, happy long life through the power of natural nutrition.
The Highest Quality Standards:
Your pet's health is at the heart of all we do. That's why we developed the most comprehensive quality assurance program in the industry, guaranteeing that our products are safe, pure and balanced. Nothing is overlooked in our quest for excellence. Exceeding even the strictest requirements from the FDA, we are determined to go further, to do better and to take as many precautions with our pet food, as is taken with food for humans.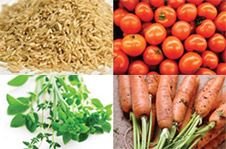 Supporting Pets in Need:
We are committed to giving back to the world we share with our pets. Through the WellPet Foundation®, we support a variety of animal welfare organizations by spreading awareness, providing food and monetary donations, and supporting educational and health research that promotes the power of natural nutrition and the benefits of healthy, active lifestyles. We are a supporting member of the Human Animal Bond Research Initiative, (HABRI), that is gathering, funding and sharing the scientific research that demonstrates the positive health impacts of animals on people.