Vaccinating Cats and Dogs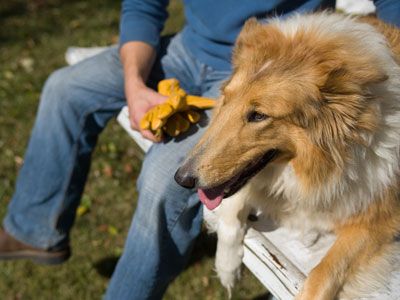 Animal biologicals are products designed to stimulate the immune system of a dog or cat in response to an invasion of viruses or bacteria. Make sure to read product labels and avoid off-label use of products.
Biologicals include vaccines, bacterins, toxoids and anti-serums.
Antibiotics
An antibiotic is a drug that controls or kills bacteria in the animal's body. Antibiotics only work against bacteria and not against viruses. The numbers that appear in the names of injectable antibiotics refer to the amount (in milligrams) of drug in each milliliter of the product. Long- vs. Short-Acting Penicillin –Benzathine is an ingredient added to penicillin to make it last longer in an animal's system. Any penicillin product containing Benzathine will be a long-acting product and so will have a longer withdrawal time.
There are two Varieties of antibiotics:
Broad Spectrum – These antibiotics control a wide variety of bacteria. Examples: Liquamycin LA-200, Duramycin 72 200.
Narrow Spectrum – These antibiotics control a narrower range of bacteria. Examples: Pen Aqueous, Combi-pen 48, and Tylan.
Antibiotics can be administered in a variety of ways:
Injectable – Injected with a syringe.
Topical – Rubbed on the skin, as on a wound.
Oral – Taken through the mouth.
Using Needles for Injections
There are three types of injection:
Intramuscular (IM) - deep in the muscle
Subcutaneous (SQ or SubQ) - under the skin
Intravenous (IV) - in the vein
The following points are important to keep in mind whenever giving injections to animals:
Don't use disinfectants when cleaning modified live vaccine syringes. The disinfectant could destroy modified live vaccines that you later put in the syringe.
Don't mix products. If traces of bacterin are left in a syringe that is later used for a modified live product, the bacterin could destroy the modified live vaccine.
Mark and separate syringes. Use different syringes for modified live vaccines and for bacterin or killed products. It helps to mark the modified live syringes with red paint or tape and keep them separate.
Clean the infection site. Injecting into a spot that is damp, muddy, or covered with manure greatly increases the risk of infection.
Don't spread infection by going back into the vaccine bottle with the same needle you use to vaccinate. If the needle is contaminated from an infected animal, you will also contaminate the vaccine - and possibly the animals you vaccinate next.
Change needle frequently, every ten to 15 head or every syringeful of vaccine. It might seem expensive at the time, but the alternative could be much more costly. Also, if a needle develops a bend or burr, discard it immediately as it will tear the tissue.
Needle Sizes
Needles are measured two ways: length and gauge (diameter). When determining the correct gauge, remember that the higher the number, the smaller the diameter. For example, an 18-gauge needle is smaller than a 16-gauge needle.
Longer needles are used for intramuscular injections (1 1/2") and shorter needles (1/2" to 1 ") for subcutaneous injections.
Dogs and Cats – 20 or 22 gauge with 1/2" to 1" length.