Simply Salvaged Chicken Coop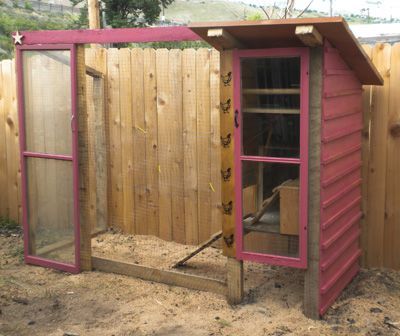 Rustic Board-and-Batten Siding Complements This 3-Level Coop
This tall coop with a small footprint could fit in a yard where space is at a premium. Though floor plan measures just 2 1/2' x 3' (800 x 900mm), but it is roomy enough for about six birds. The interior is divided into three floors that are connected by a series of chicken ladders.
You can use reclaimed building materials on this coop. You should also plan for replacing the glass door with a screen door in the summer to allow better ventilation, and so your chickens have a cool place to sleep at night.
If you build this coop off-site, you will need to transport it to its destination. Therefore, this coop is easy to take apart and reassemble.