Cattle Farm Saves Time and Money with State-of-the-Art Technology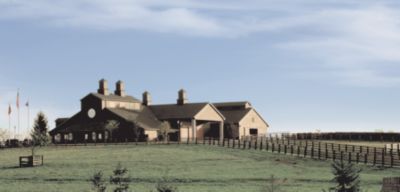 By David Frey
Photography by David Stephenson and J. Keeler Johnson
The gentle rolling hills of Kentucky's famous bluegrass country may be best known for raising thoroughbreds, but at Anderson Circle Farm, cattle is king. Part of the secret of this farm's success, though, is the high-tech wizardry that goes unseen.
For farmers who are more accustomed to getting their hands dirty than staring into computer screens, adopting new technology can be a little daunting. At this farm, though, its managers have embraced technology. They have sought out technology that, though initially expensive, can mean major cost savings down the road, and it can tell them things about their farm they would never find out otherwise.
"For most people to embrace technology like that, it has to be proven," says Joe Myers, the farm's general manager. "It's the same way for us. We are in an experimental stage right now."
Their experiment involves some pretty heady stuff. On 7,000 acres of sweeping Kentucky bluegrass, Anderson Circle Farm raises Angus cattle. The farm raises 1,500 head of cattle for sale. Another 200 are purebred breeding stock. That alone makes the farm pretty unique.
But what really sets the farm apart is its high-tech experimentation. As the costs of running a farm kept rising, Anderson Circle Farm started to think about the money it spends feeding its livestock every year. Nobody wants a skinny steak, but what if they could raise beef that was as efficient as possible? What if they bred their cattle to produce calves that ate just as much as other cattle, but put on more weight while they did it?