Gun Safe Buying Guide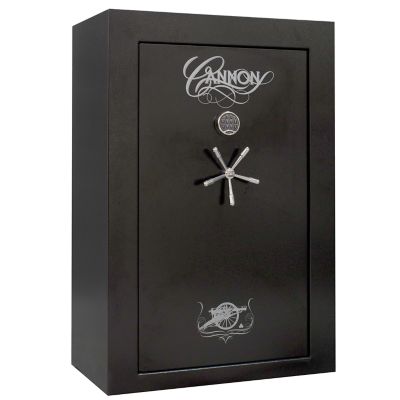 People with guns need safes that can secure and protect their firearms. There are a variety of gun safes available in the market and each gun safe caters to a specific need, and what works for one gun owner may not work for the other.


Who Makes the Best Safe?
A good question... Sticking with the tried and true brands that have made a name for themselves in terms of both reliability and durability is a good way to make sure you purchase a gun safe that is going to last, and more importantly is going to do the job of keeping people out.


Cannon Gun Safes
Is one of the undisputed leaders in home safe security. They have been keeping guns safe since 1965 and have continued to improve every year for more than 50 years running.


WHAT SETS CANNON GUN SAFES APART?


Longer Bolts with Anti Pry Tabs:
Cannon gun safes boast features like longer, stronger bolts (twice as long as the competition) housed in doors and frames with anti-pry tabs. The construction of Cannon safes keeps intruders from getting to guns and valuables after multiple pry attempts.


Triple Hard Plate:
3 layers of 60+ RC hardened steel protect the locking mechanism on your Cannon gun safe. These features will keep your valuables secure even after several hours of work with an oxyacetylene torch.


Cannon True Fire Ratings:
While other safe companies test their safe like they're cooking a thanksgiving turkey (keeping the heat at 300 degrees for the majority of the test), Cannon's True Test reaches 1200 degrees within the first 8 minutes of testing and stays at that temperature until failure.
Cannon conducts several True Tests to insure that their product is set at the highest standard and continues to improve year after year.


A Back-up Plan:
Cannon's revolutionary dual access EMP lock provides a manual combination back-up plan for anything that could compromise the electronics in your locking mechanism. The EMP lock will protect you against threats such as electromagnetic pulses, dead batteries, floods, fires, and natural disasters.