Tips for Pet Owners on Memorial Day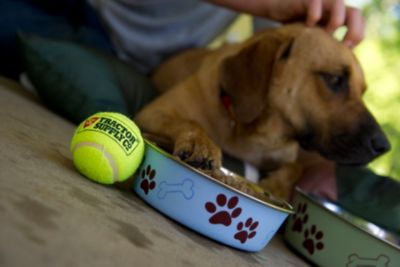 Supervise the Drinks
Make sure party participants are aware of their alcoholic beverages at all times. If pets are allowed at the festivities then chances are they will want to join in the fun as well. What seems like a sweet cold drink on a holiday get together can be deadly to pets. Friends Don't Let Pets Die of Alcohol Poisoning!
Don't Ruin a Balanced Diet
At any event where there is food being served, it can be very tempting to throw the dog scraps from the table. For people it is ok to break a diet every now and again, and during the holidays is the perfect time to treat yourself to some much deserved festivities. Pets on the other hand, easily fall out of healthy diets and are not so easily convinced to return to their previous eating habits. Keep your dogs long term health in mind when he or she looks at you with pleading eyes and you are tempted bend the rules this memorial day.
Use Pet Specific Bug Repellant and Sun Screen
Never use a repellant intended for a human on a pet. Many of the chemicals that are in these products can easily harm your animal if they are ingested. There are special repellents and sun screens you can use on your pets. Make sure you read all information about these products before you try them out on the family dog.
Supervise Candles, Matches, and Lighter Fluids
Keep your pet away from matches, citronella candles and lighter fluid, which if eaten can irritate the stomach, lungs and central nervous system. Before you light that hot grill make sure your four legged family member is out of harms way.
Supervise Any Pools or Lakes
Never leave kids or pets unsupervised around a pool or lake. Like humans not all dogs are expert swimmers. Also, pools aren't large water bowls-they contain chlorine and other toxic chemicals that can cause stomach upset.
Carry I.D.
If you are traveling for the Holiday, be sure to remember any identification records you have of your pet in the event that they should become lost in all the excitement. MicroChipping your pet is the easiest way to track down a lost animal. Consider that option before you make plans to go abroad with your loyal companion.
Do NOT Leave Your Pet in a Hot Car
Dogs, children, and adults alike are many times more susceptible to heat related illnesses when left in a hot car for even a small amount of time. In just a few short minutes your car can turn into an unbearable hot box capable of causing injury and even death in pets and children.
Keep Drinking Water at the Ready
Some people claim that their dogs or cats act "more human" at times than like an animal. This does not mean that they will be able to tell you that they are dehydrated and need a drink. Keep water out in bowls for your pets while the party goes on and be sure to check on it every so often in case it needs to be refilled.
Come Prepared for Anything
Memorial Day marks the beginning of warm weather and sunshine for most people, but being on the cusp of Spring and Summer means that cool temperatures and rain are just as likely as beautiful warm weather. Make sure you come prepared for either situation and Identify a comfortable place your pets can safely relax in case of rain, too much sun, or any other types of weather nature can potentially throw your way.
Designate a "Party Free" Zone
Besides weather related concerns,keep in mind that a Memorial Day get together can become quite noisy and chaotic for a pet dog or cat. Make sure your pet has a "Stress Free Refuge" that he or she can retire to in case their surroundings become to much for them to handle.
Keep Fence Gates Closed and Pets Secured
Memorial Day weekend is notorious for automobile related accidents and the volume of people that are traveling is significantly higher. Don't risk your pet with Memorial Day drivers and make sure your animals are contained safely behind a fence or tied up with a sturdy rope or leash.
Anytime there is a large get together and you have pets around, it can become really easy for a curious dog to ingest something laying around that could potentially cause harm. If you suspect your pet has ingested something poisonous from the picnic table or elsewhere, please contact your veterinarian or the Animal Poison Control Center (APCC) at (888) 426-4435.